Knight Boat Docks - Canada West is a fabricator and supplier of floating dock solutions. We are a division of parent company, Knight Construction and Supply, based out of Washington. For over 40 years, Knight Construction and Supply Inc. has been the region's leading general contractor for large contracts including government, municipality, and private-sector based projects. The firm employs 90 at its eastern Washington headquarters and manufacturing facility.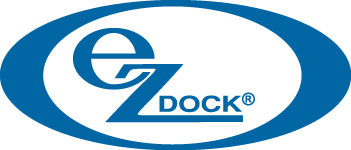 In 2004, Knight obtained the EZ Dock distributorship for the western United States, obtaining western Canada in 2009; One the Largest EZ Dock Distributors in the World. We believe in providing a durable, reliable, superior alternative to wood docking for both private and commercial applications.
ABOUT- EZ Dock for Western Canada
EZ Dock sections, watercraft lifts and many accessories are constructed using linear, low density polyethylene, with UV stabilizers added. This makes our dock sections built for ultimate durability. The UV stabilizer and beige color allows our docks to be more attractive and cooler to the touch than other darker docks.
We know that a stable, versatile and maintenance-free docking system is most desirable. Over time this saves you money, resulting in a better long-term investment for the discriminating waterfront property owner. With EZ Dock you can start small on your project and continue adding dock sections to create your end result dream.
ENVIRONMENTAL SUSTAINABILITY
EZ Dock's patented system is purpose-built to be an eco-friendly alternative to wood and foam-filled docks, fishing piers and free-floating swimming platforms, which can release harmful substances into their natural surroundings.
Our floating, modular dock systems are composed of two parts: polyethylene sections and molded rubber couplers. Both components are made of materials that are completely harmless to the environment and can be recycled when the intended use is finished.
EZ Dock is just about the most environmentally friendly product that you can put on the water. Our dock sections do not rust, splinter, dissolve, or have any paint or chemicals that can harm the environment.
BUSINESS OPPORTUNITIES
Are you an established company with marine experience motivated to sell and market the best floating dock system available on the market today?
We are currently not seeking any dealers.